Saint-Raphaël Hiking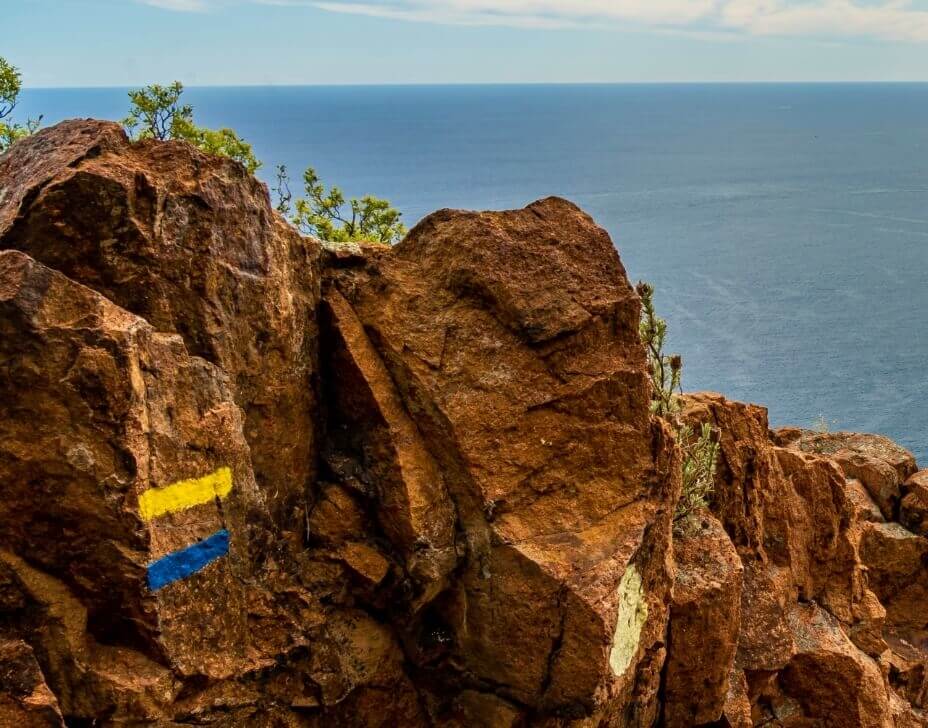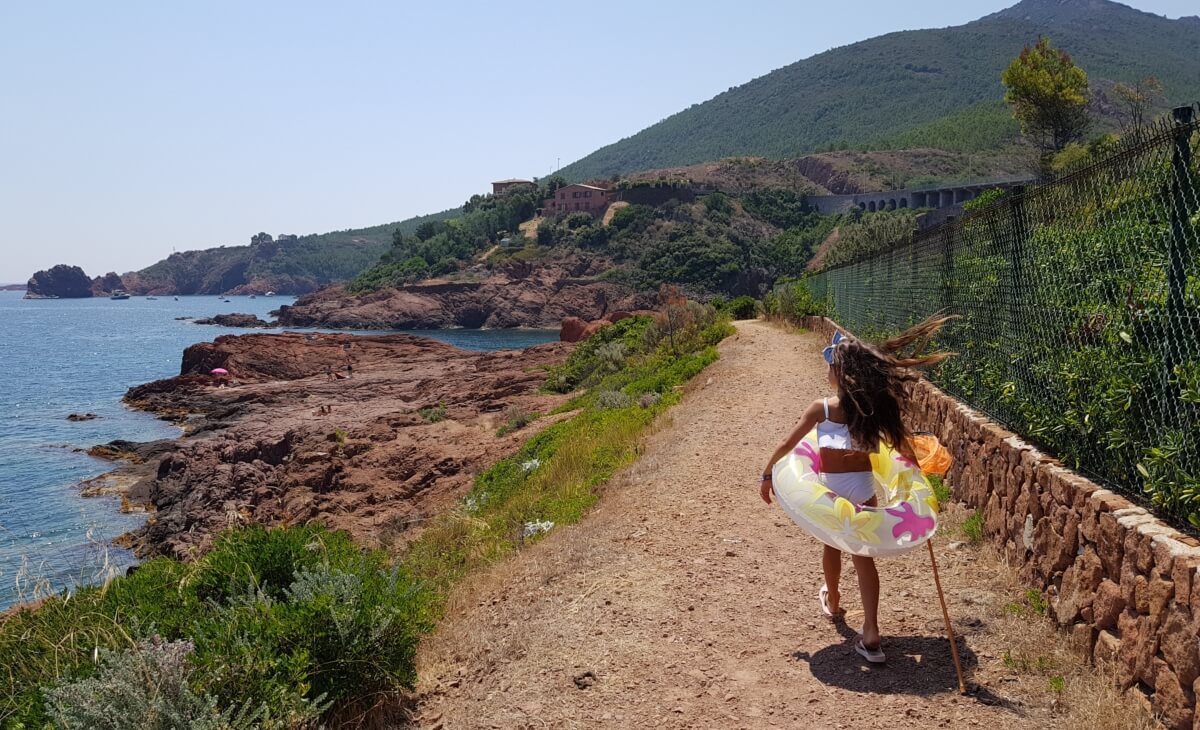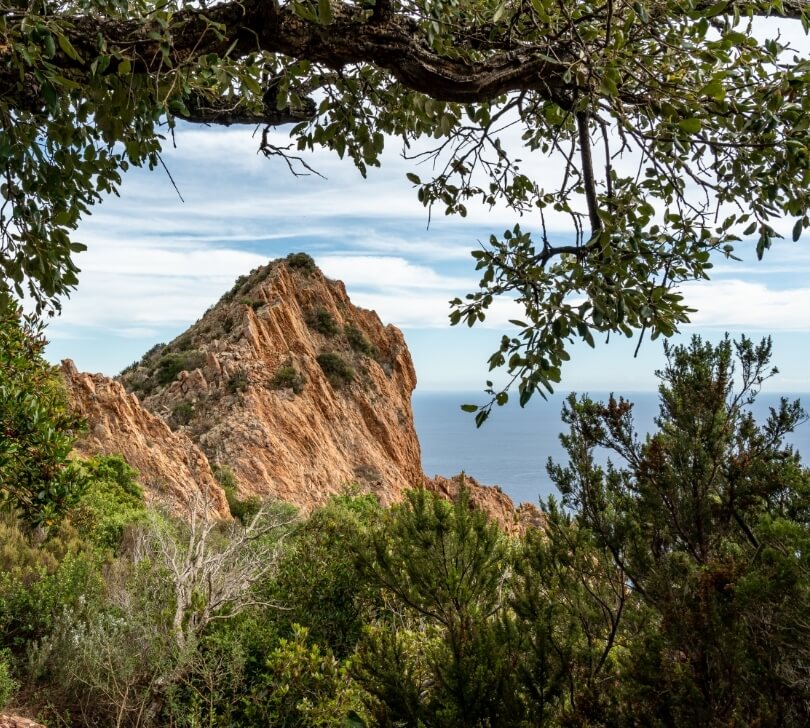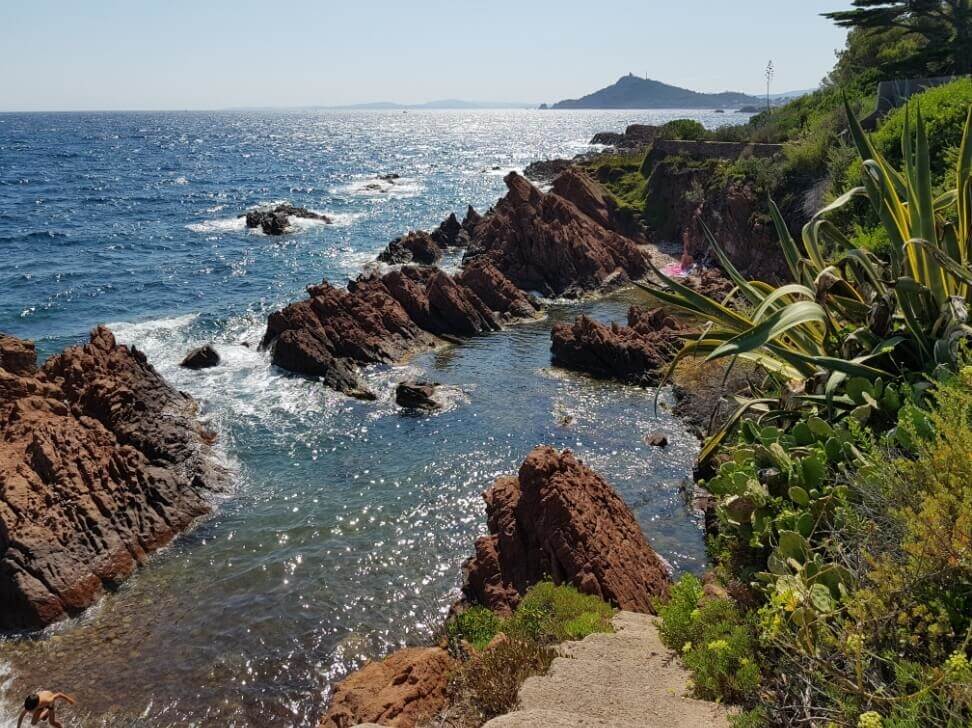 Saint-Raphaël Hiking
Looking for a hiking trail in Saint-Raphaël? The Estérel Massif, a hikers' paradise is perfect for you! Amateurs, hiking fans and sports people will all find the perfect trail.
Cap Roux, Mont Vinaigre, Tour du Pic de l'Ours, all of the trails are magnificent and afford exceptional vistas. All of your senses will be awakened in this pristine natural setting.
The rock, with its distinctive colour, has caught the eye of travellers and geology lovers. Corsica is thought to have once been part of our beloved Provence Côte d'Azur.
As proof of this, two porphyry rock samples were taken for analysis, one from the Estérel Massif and one from Corsica's Piana creeks. The results clearly show that the rock is the same age, has the same chemical makeup and more importantly, the same magnetisation. Unmistakable criteria.
To get an idea of the beautiful hiking trails that await you near to Azur Rivage campsite, go to: https://circuits.esterel-cotedazur.com/
A few tips and words of advice before you set off to discover this natural gem:
Be well equipped with suitable footwear, a hat or cap, sunglasses and sun cream depending on the forecast.
Take water to hydrate yourself regularly, as well as food supplies (cereal bars, nuts and dried fruit, etc.)
The route with a map and compass, although all the routes are marked out.
A camera or mobile phone. As soon as you find a network, we're sure you'll want to share snaps of the scenery.
Before setting off on a hike, we advise you to consult the Var Massif access map for your safety: http://www.var.gouv.fr/acces-aux-massifs-forestiers-du-var-a2898.html
The coastal path starts at Port Santa Lucia and runs to Pointe de la Baumette in Agay, a neighbourhood close to Azur Rivage campsite. It makes for an unusual hike which runs along the seafront with small wild creeks where you can go for a dip. This 8.5 km hike is a pleasure for the eyes and is considered "challenging".
Stopping for a pic-nic in a small creek or on the rocks is pure pleasure.
Next activity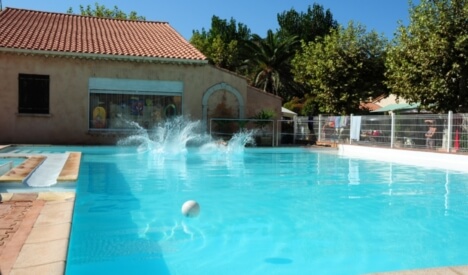 Pool
At Azur Rivage campsite, although in the Var, the climate is mild and temperatures are not excessive at the start of the season, when you will be able to make the most of the outdoor heated pool.
As for the warmer months, the pool provides welcome refreshment
There is a double slide for little ones or braver adults.
Find out more