Discover Anthéor in Saint-Raphaël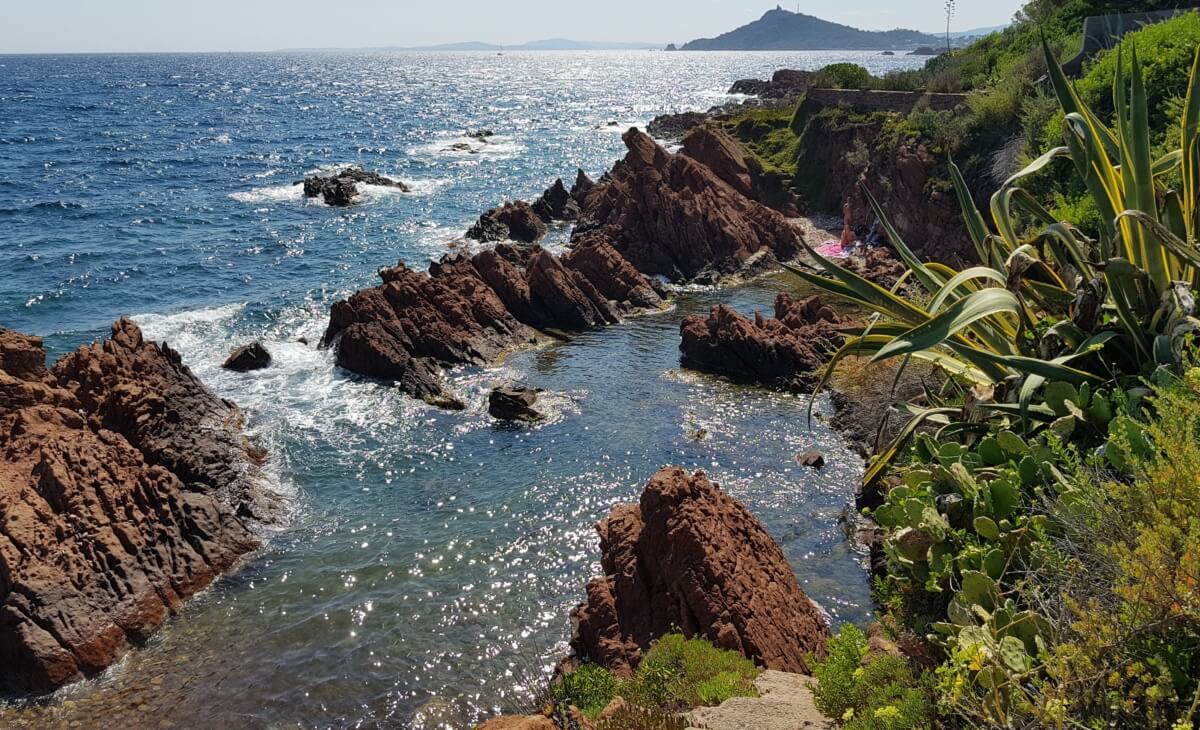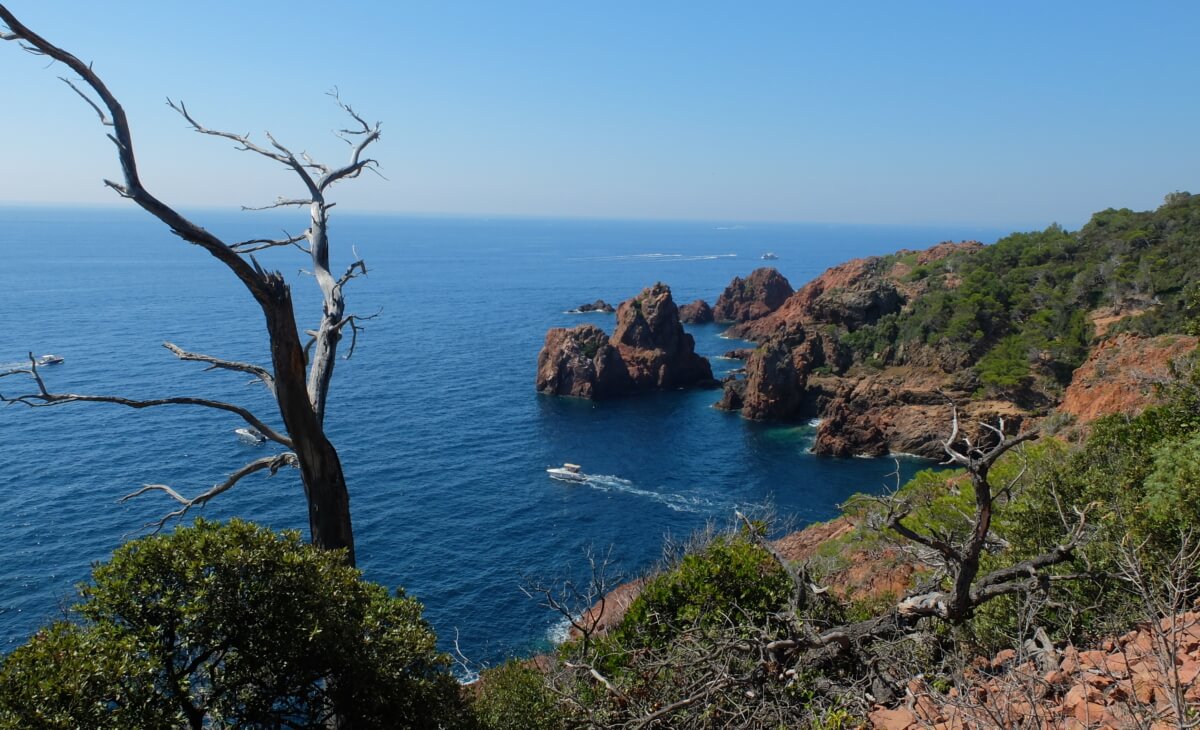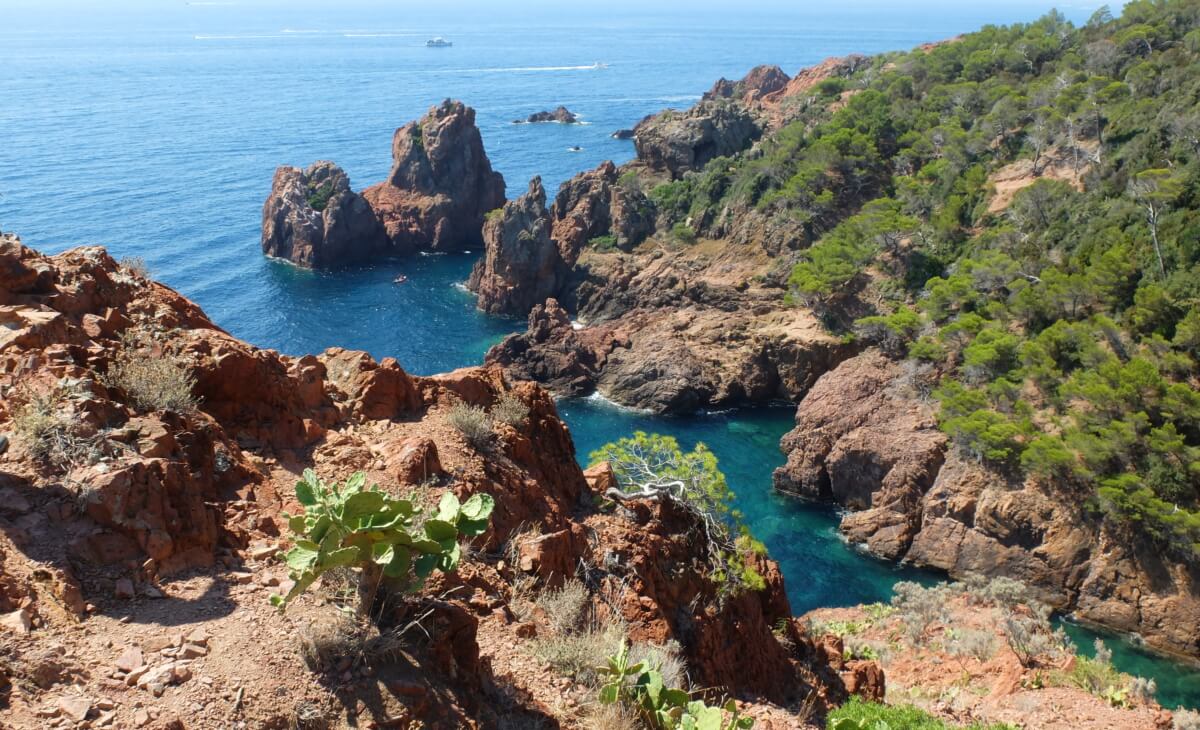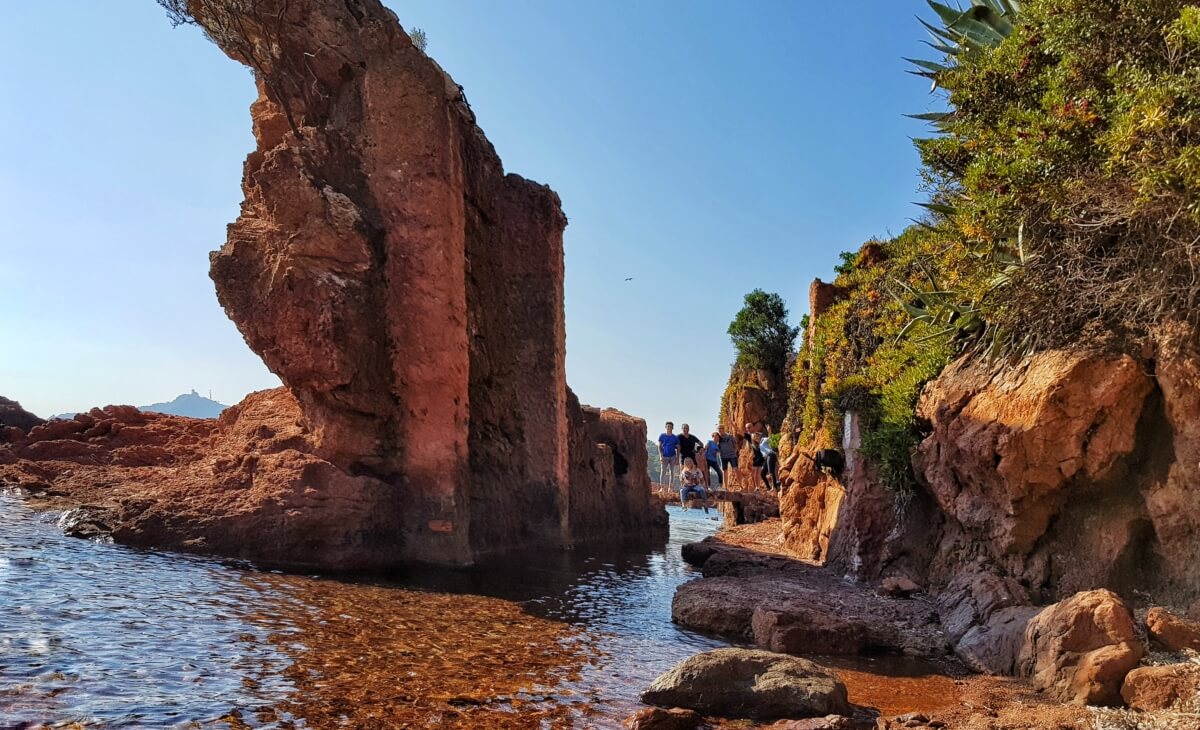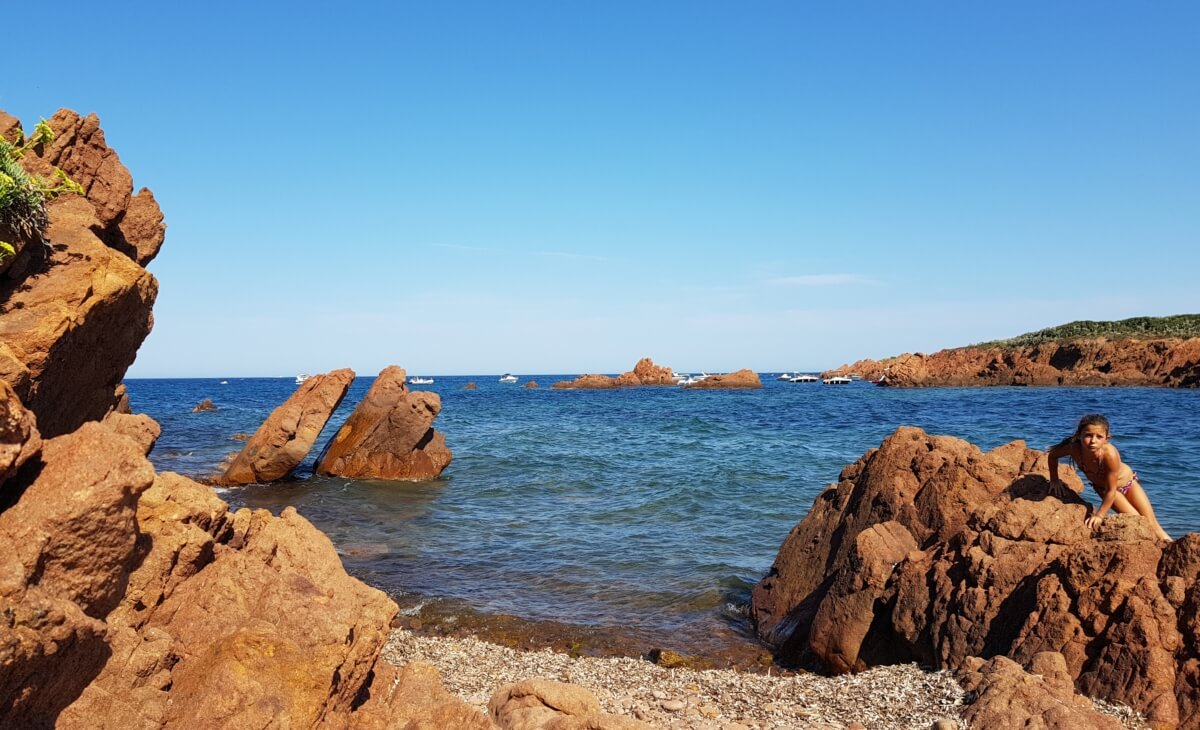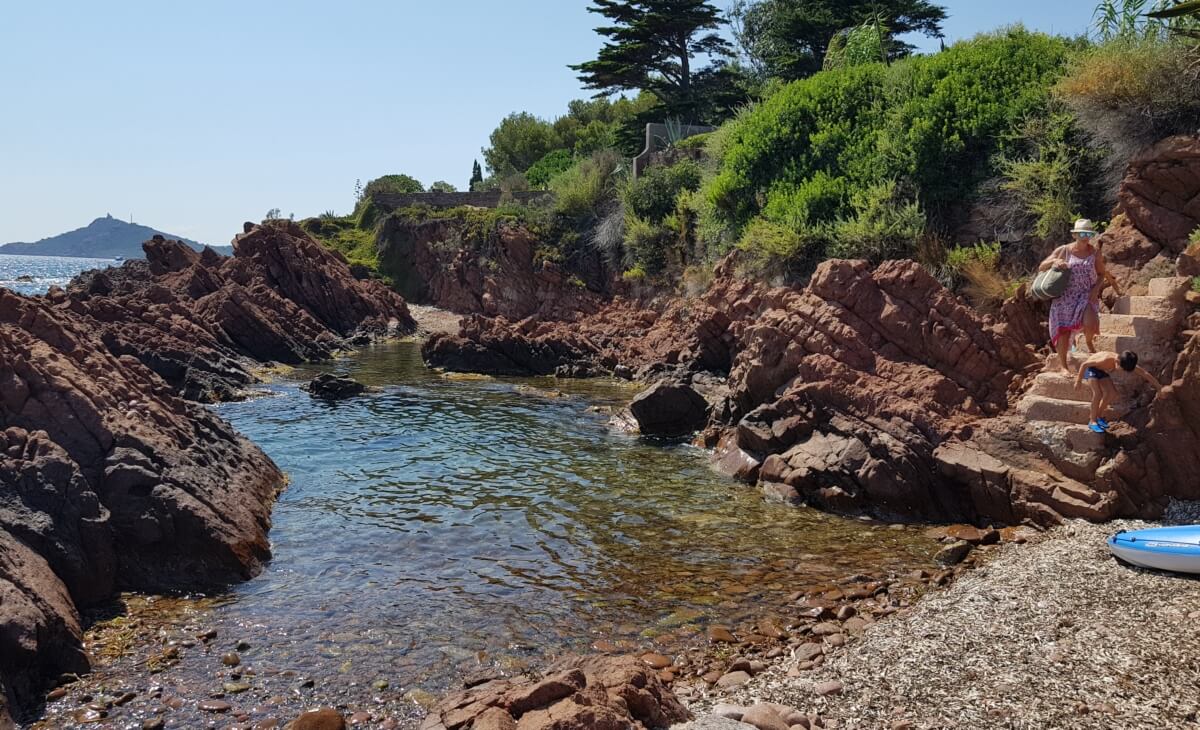 Enjoy a campsite holiday at Anthéor Saint-Raphaël
Anthéor is a tranquil district located 15km from Saint Raphaël town centre and 25km from central Cannes, and is located in the Var department and the Provence-Côte-d'Azur region. It is indissociable from the Corniche d'Or, a legendary South of France road, renowned for being one of France's most beautiful. It runs along the most stunning part of the French Riviera, the most authentic and safeguarded from urbanisation.
It has a beautiful little cove which is home to a sandy beach and a number of creeks, rocky inlets and cliffs for nature lovers looking for wild scenery and the chance to plunge into the sea rather than into a crowd of people.
Anthéor is a captivating spot where the Mediterranean Sea meets the Estérel Massif. Hikers will enjoy discovering this time-defying gem. You don't need to be a seasoned athlete to enjoy hiking here, the terrain is accessible to all.
You will know you have arrived in Anthéor when you see its Imperial Viaduct, which bears witness to an extraordinary past. After nightfall, when the scenery is more majestical still, the viaduct is illuminated, making it all the more imposing.
Nestled between the land and the sea, Anthéor boasts an exceptional setting where ochre, blue and green combine harmoniously. You will fall under its charm, just like we have.
Peace and tranquillity just a stone's throw from town
Anthéor boasts fine sandy beaches for those who prefer softness, and more rocky terrain for lovers of more unusual landscapes.
Right along the seafront road, you will admire this extraordinary view over the Mediterranean and the Estérel's rocky inlets – unmissable places in Saint-Raphaël and the Var, as well as the French Riviera. Located just 20 minutes from Saint-Raphaël, Azur Rivage d'Anthéor campsite will captivate you with the atmosphere in this little corner of paradise, located 30 metres from the beach.
After settling into your mobile home or having parked your camper van on one of our pitches in the campsite, why not discover the "sentier des douaniers" path which runs along the French Riviera from Saint-Cyr to Saint Raphaël.
Try your hand at water sports in turquoise waters or visit the Estérel Massif, a natural park in the Var – Provence Côte-d'azur region.
Azur Rivage Anthéor campsite in Saint-Raphaël is the perfect destination for families looking for an unforgettable campsite break whether it be in a tent, a caravan, a mobile home or a camper van.
Come and stay with us and experience the South at Azur Rivage Anthéor Campsite in Saint-Raphaël, Var – French Riviera!
Next Destination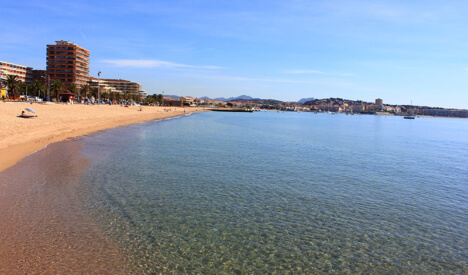 Fréjus
A town which combines past and present. Dive into 2,000 years of history with a trip to the Roman arenas, the cloister, the cathedral, Cocteau chapel and the Roman crypt. So you don't miss anything of this exceptional heritage, guided tours are organised by the Tourist Office.
Find out more